Maitri, bluelight
Join us for a special Sunday double-feature as Brooklyn's provocative soul & indie influenced collective, Maitri, meets Akron's vulnerable and emotional experimental R&B quintet, bluelight!
Sunday, July 16
"Imagine David Bowie producing a show featuring Sam Cooke songs as played by the Dirty Projectors."

Translated from Sanskrit, Maitri ("my tree") is an unconditional friendship and acceptance of yourself that extends outward to the world. This group was formed by Caroline Davis (voice/woodwinds) to embrace both the hardship and ecstasy of life through song, and it is now a collective songwriting outlet for both herself and Ben Hoffmann (voice/keyboards).



Featuring driving keyboards and a powerful rhythm section led by Sam Weber (bass) and Jay Sawyer (drums), Maitri incorporates a heavy dose of soul and R&B, while also drawing upon indie influences. A unique sound in the Brooklyn musical landscape, Maitri is the soundtrack for the inevitable ushering in of the new world order.

---
bluelight
Representing Akron, bluelight is Philip Anderson's vulnerable and emotional experimental R&B quintet featuring Jul Big Green, Chris Coles, Matthew DeRubertis, and Holbrook Riles III.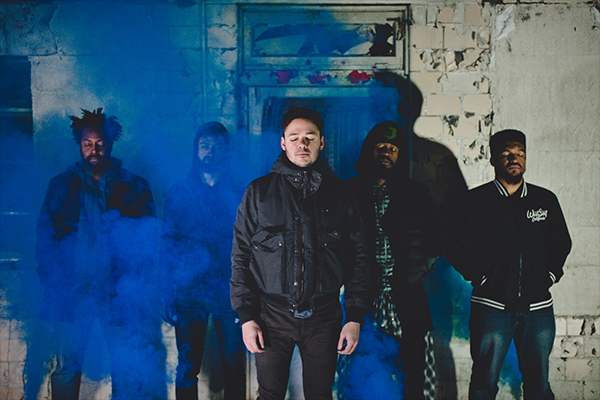 "SOMETIMES THE CITY throws everything at you, beats you down, makes a mess.

NO APOLOGIES. And then, if you're open to it, sometimes the city surprises you with unexpected beauty in unlikely corners. Most often, the combination of a few seemingly random city offerings creates a whole new sound. These juxtapositions of unrelated elements form unique, fleeting, and wonderful moments of art in an otherwise hardened and difficult world.

ZOOM OUT AND IMAGINE THE SKYLINE. It's quiet up here, but we all know the true volume of city guts and inner-workings. There's a faint light framing the city that almost looks peaceful despite the noise.

AND IT'S ALWAYS BLUE…"

---
Don't miss these incredibly creative & expressive groups as they take the BLU stage in a special Sunday double-feature, get your tickets today!
6:00 pm
$10
Buy Tickets